Back
January 27, 2017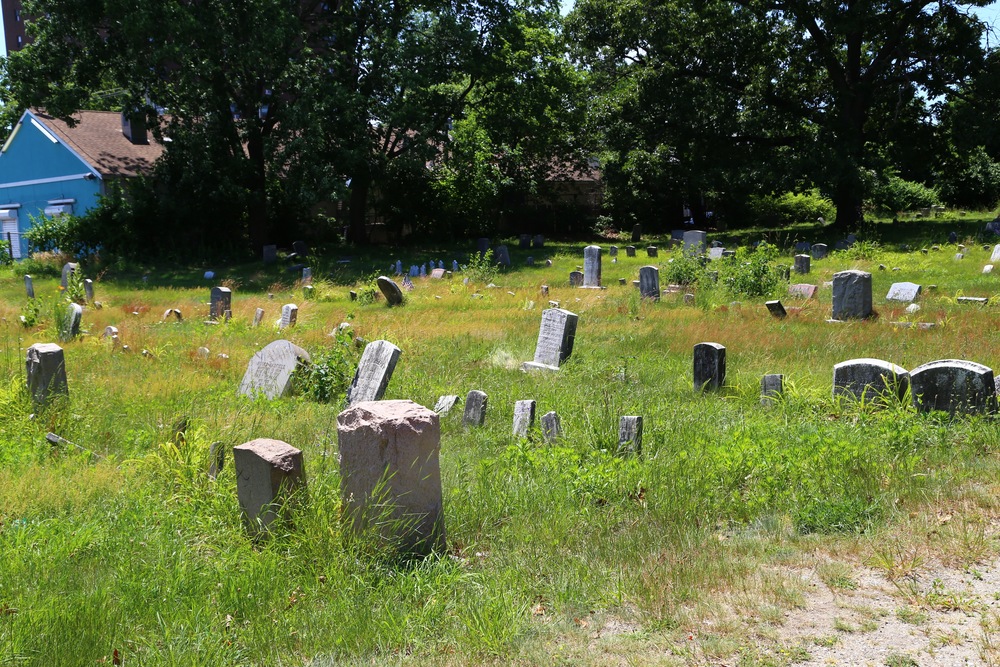 Since starting as the Special Projects Manager with Art, Culture + Tourism in late December I have begun to get a sense of the amazing progress made over the past year and a half in Trinity Square. From the Southside Cultural Center of Rhode Island's partner tenant network, to the highly visible new Southlight pavilion created in partnership with RISD architecture and design students, it is clear that the Illuminating Trinity team is thriving. This amazing work has been complemented by the behind-the-scenes network development taking place in the Community Innovation Labs. There are currently three working groups (or clusters) of community stakeholders from multiple sectors being trained by EmcArts to use artistic processes to build trust, explore new possibilities, and advance arts-based strategies for systemic change in and around the Square.
For the next several months I will help to taper our department's hands-on involvement in Trinity Square while shepherding in a last round of public art investment and capacity-building support. As I began to orient myself to both the triumphs and the ongoing challenges faced by Illuminating Trinity stakeholders, I have come to understand that the project might be helpfully framed by an enduring spatial, and ideological tension that keeps coming back up: is Trinity Square a gateway, or a crossroads? Before getting into this conundrum, I want to honor the fact that many folks involved in Illuminating Trinity find the notion of calling the junction of Broad, Elmwood and Bridgham "Trinity Square" counterintuitive. Locals, as we have learned in Community Innovation Lab stakeholder meetings, do not often refer to the area via its association with Trinity Methodist Church, but rather by its proximity to local commercial entities like Uhaul, McDonalds, and the Shell Station. This is a very typical Rhode Island rhetorical move; we may not know the official designated name of a site listed in the National Register of Historic Places, but we know what amenities we use in proximity to it. Many of us probably know the space by commercial venues long gone too: "you know, where the KFC used to be."
One of the main spatial anchor institutions in the Upper South Providence neighborhood where Trinity Square is situated, a space that very often used to orient folks unfamiliar with the officially designated name, happens to be called Crossroads. Formerly known as Travelers Aid, Crossroads RI was founded in 1894 downtown but moved to its current location in the former YMCA at 160 Broad Street in 2004. It supports individuals experiencing homelessness, but it also manages affordable housing, and offers comprehensive case management, education and employment services.So while those of us working on the Illuminating Trinity project have often thought of Trinity Square as "the gateway to the Southside," we also must reckon with its irrefutable status as a crossroads, not only because of its proximate association with the non profit social services organization, but also because the site is literally a threshold between neighborhoods, and worlds.
In some colonial stories, settlers placed the graves of criminals and outlaws beyond the boundaries of their settlements where two roads intersected to confuse nefarious spirits. In many Afro-Diasporic cultures, the crossroads is a threshold between the material world and the spiritual or magical realm. It was place where blues icon Robert Johnson is said to have made his infamous deal with the devil. In Haitian culture, the Voudou Loa Papa Legba stands at a crossroads and decides who of the living shall commune with the dead. Many of the challenges that Trinity Square stakeholders have had reckoning with the Grace Church Cemetery over the years may indeed stem from this area's spatial and social liminality; it is neither an obvious space for socially acceptable congregation, as it might have been in Victorian times, nor is it a space for trespass, yet it serves those functions consistently for the most marginal and transient of the Upper South Providence, Elmwood, and West End neighborhoods. If too much new arts activity is activated in the graveyard, it might upset the dead, and drive the illicit use in the cemetery out into the neighborhoods, yet if nothing is done, the space remains a "dead zone" where the violence that stems from deprivation and desperation threaten to spill over into the world outside anyway.
How can acknowledging the tension between the metaphors of a gateway and a crossroads help frame a shifting conversation as we begin to sunset Illuminating Trinity? Is there a way that the safety of marginal and transient users of the space can be considered even as the critical voices of the neighborhood's commercial tenants, residents, and community artists, are upheld and prioritized? I am hopeful that in the coming months we will be able to harness the power of strengthened networks, and cultural institutions, as well as new design and public art infrastructures, to push our understandings of this space in exciting new ways. It may be uncomfortable at times, but perhaps we can think of some productive discomfort as a clue that we are onto something promising.
Micah Salkind is the Special Projects Manager for the Department of Art, Culture + Tourism